Arne Sucksdorff – Sweden's leading documentary filmmaker
Year: 1947
Director: Arne Sucksdorff
Script: Arne Sucksdorff
Cinematographer: Arne Sucksdorff
Arne Sucksdorff is, without doubt, Sweden's greatest documentary filmmaker. 
From the 1940s until the 1960s, his films found great success the world over. He created a new personalised genre that fell between fiction and documentary, often with animals, nature and children at its heart. In 1949 his short film,Symphony of a City, a poetic depiction of a summer day in Stockholm, became the first Swedish film to be awarded an Oscar. Sucksdorff also won prizes in Cannes, Berlin and Venice, fore-shadowing the wave of Swedish arthouse films of the 1950s and 1960s that garnered international attention.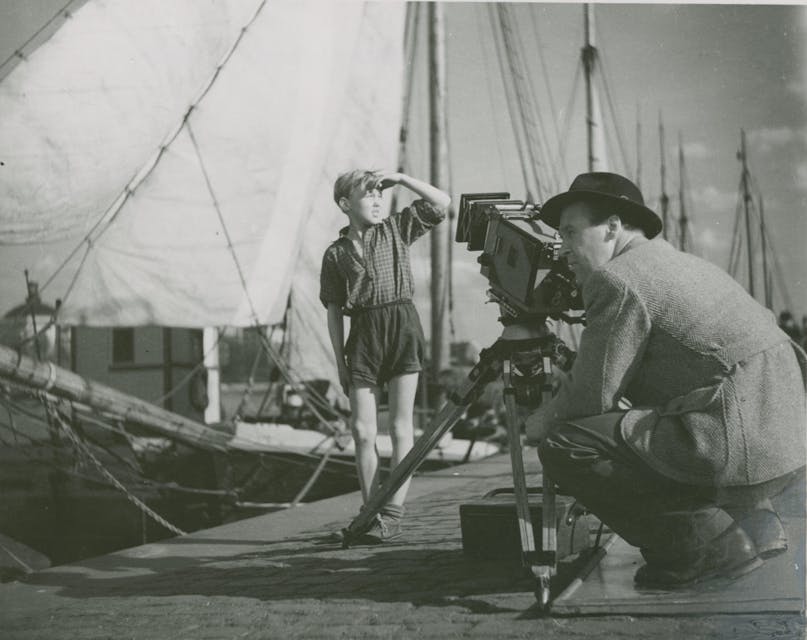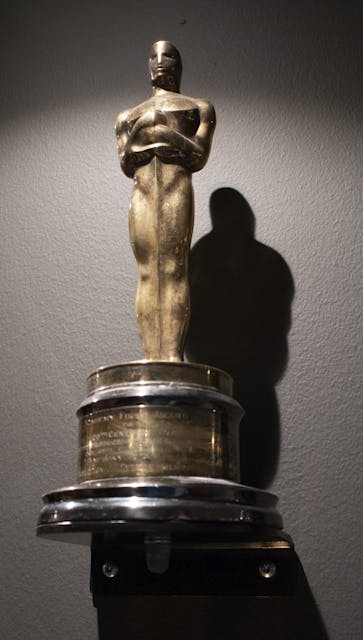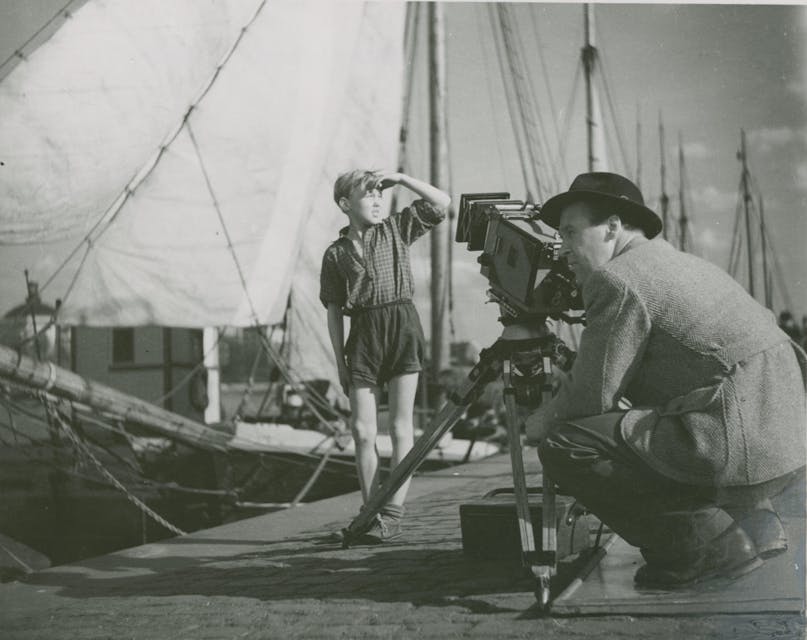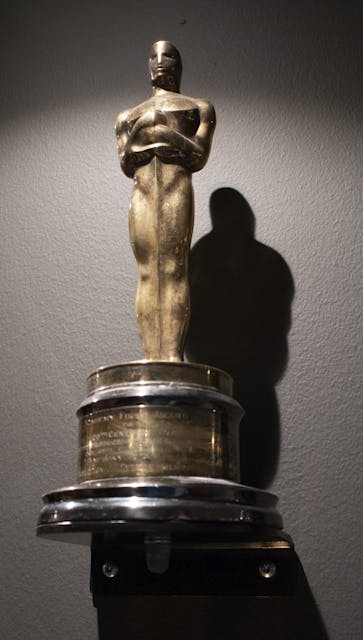 Arne Sucksdorff's Oscar is today in the offices of SF Studios in Stockholm. Photo: Jesper LarssonArne Sucksdorff during the production of A City in Light © 1947 AB Svensk Filmindustri
"Arne Sucksdorff is, without doubt, Sweden's greatest documentary filmmaker."
He created many other well-known films. In The Great Adventure (1953), a lynx wanders from the far north of Sweden to the centre of the country, crossing a landscape changed by industrialisation and urbanisation. In The Flute and the Arrow (1957), Sucksdorff depicts people and man-eating tigers in a faraway country. Filmed in a forest in the Bastar district of central India, with music by Ravi Shankar, it was nominated for a Palme d'Or in Cannes and is considered by many to be a master-piece. My Home Is Copacabana (1965) is a black-and-white film that is a kind of meeting between reportage and fiction. The film is about four street children from the favelas of Rio de Janeiro. Their lust for life shines like the sun above postcard beaches as they struggle to find food for the day. It earned Sucksdorff the Swedish Guldbaggen Award for Best Director. On television, On the Back of the Earth (1972), made by Arne and his wife Maria Sucksdorff, portrays the wetlands in Pantanal, south of the Amazon jungle in Brazil, a place where the two engaged in environmental activism. The series is considered to have been instrumental in the successful preservation of the wetlands. To-day, Pantanal is an ecotourism magnet of great importance for the local economy.
Arne Sucksdorff directed, wrote, shot and edited most of his films himself. He was thorough and often exceeded schedules and budgets. He was an impressionist early in his career and placed great weight on editing. The edits and shifts of perspective in Symphony of a City bring to mind contemporary music videos. He often wove together staged and documentary material. According to him, the "truth" about nature was not readily observable in anything simple. The most important thing, he said, was to find the balance between the documentary and the poetic.
In the documentary Beauty Will Save the World – a Film about Arne Sucksdorff (2000), documentary filmmaker Stefan Jarl paints a tender portrait of the explorer and filmmaker who was also his men-tor.