Burning
Year: 2014
Director: Hallvard Bræin
Script: Linn-Jeanethe Kyed & Christopher Grøndahl
Cinematographer: Askild Edvardsen
One of the most enduring franchises in contemporary Norwegian film history is Burning, directed by Hallvard Bræin.
The franchise about the character Roy (played by Anders Baasmo Christiansen) who gets involved in illegal car races has since the first film's premiere proved to be box office gold.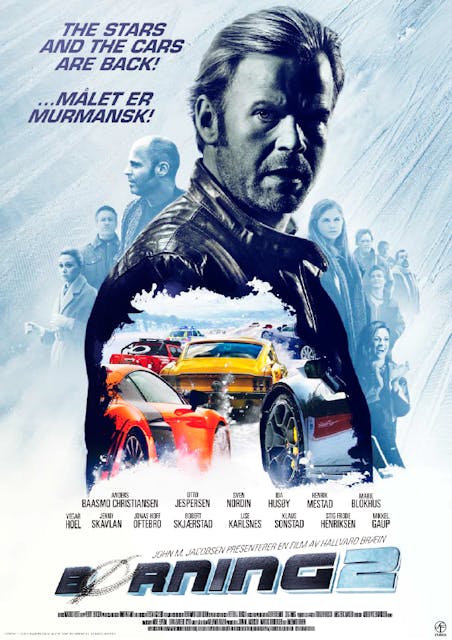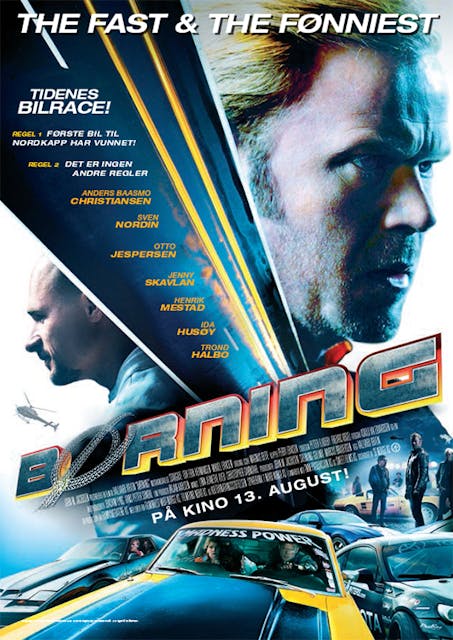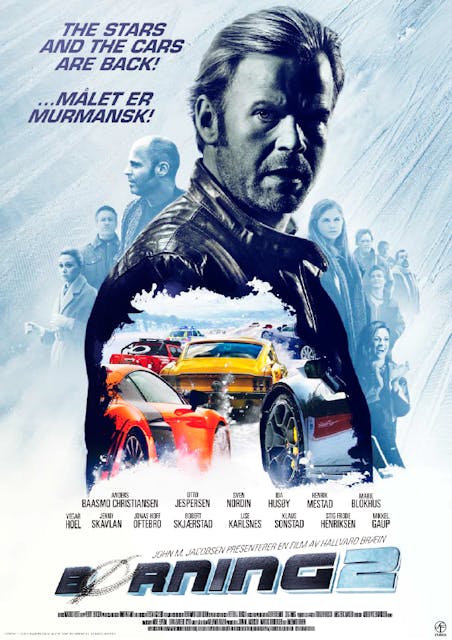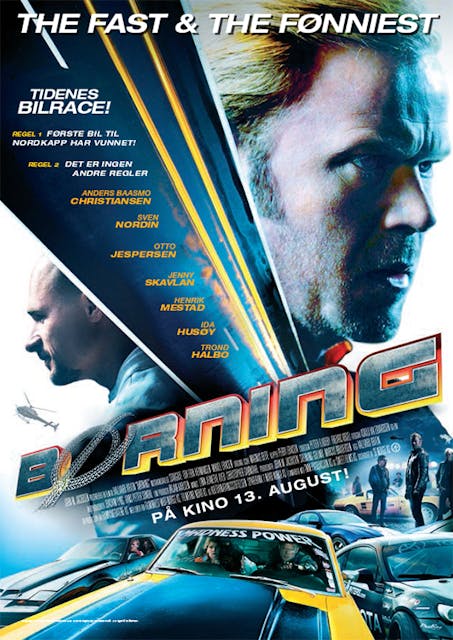 Burning posterBurning poster
The first film premiered in 2014 and was produced by Filmkameratene, which is partially owned by SF Studios who also distributed the film. Filmkameratene had previously produced blockbusters such as Max Manus (2008) and Trollhunter (2010). Based on an idea by the director Hallvard Bræin, the screenplay was written Linn-Jeanethe Kyed and Christopher Grøndahl. The first film was dedicated to Hal Needham who had been an American director and stunt coordinator with fast cars as his specialty.
The first film was an astonishing success with 375 000 ticket admissions. During the development of the first film, there were no concrete plans for a sequel, but due to the film's popularity more films followed with Bræin as the director. The sequel was released in 2016 and the third film was released in 2020, both to outstanding commercial success. Both films varied the setting of the race with the former taking place during the winter season while the latter is set in Germany.